A certain amount of machining and engineering was involved in the construction. The machining of the rudder stock over one Easter weekend (when the workshop was deserted and quiet) was not documented, but a few other tasks were.
Engineering tasks are great on a build like this. They provide a welcome break from fabrication and painting work.
Propeller Shaft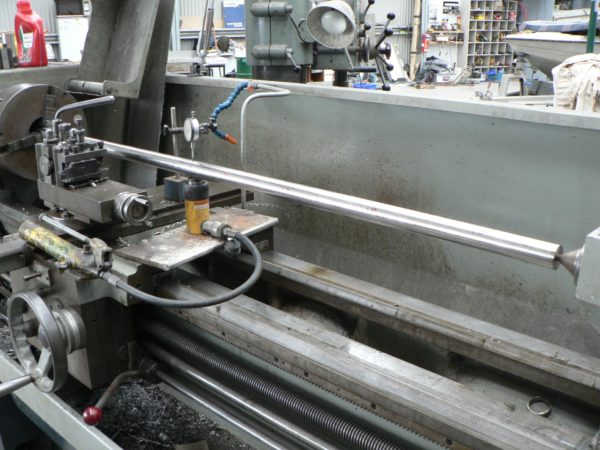 The stainless steel propeller shaft was checked for straightness and corrected in the lathe using a small hydraulic jack.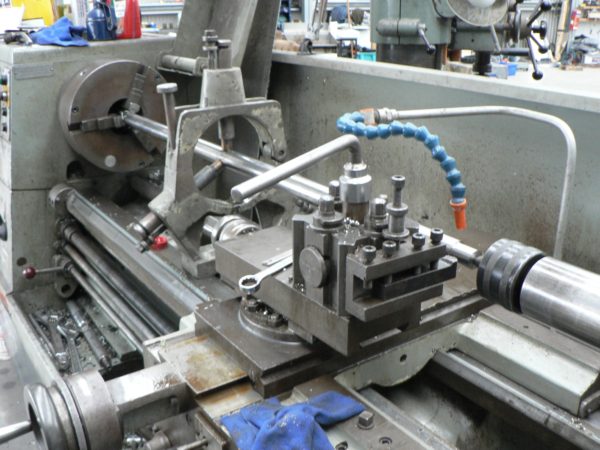 Machining of the ends is best done away from the chuck once a centre has been established. Note the little shims where the shaft is clamped in the chuck: they are needed to hold it without bending it.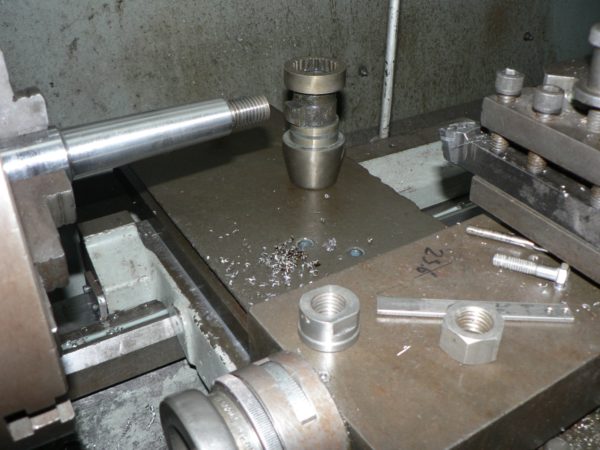 The thread was cut once the taper was finished. Nearby is the boss of a Max-Prop feathering propeller.
The shaft was transferred to a milling machine…
… and the keyway slot cut.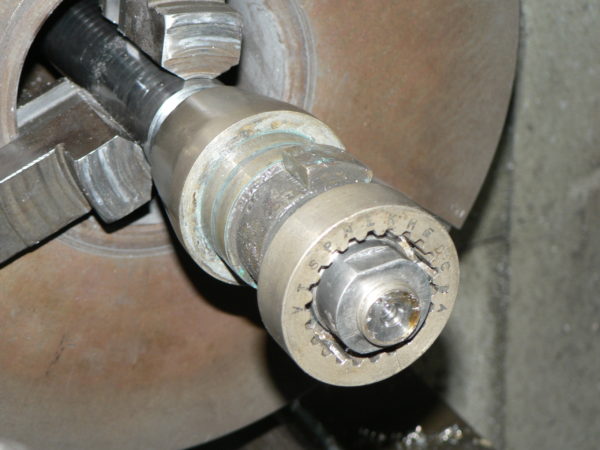 Propeller boss and retaining nut on the shaft.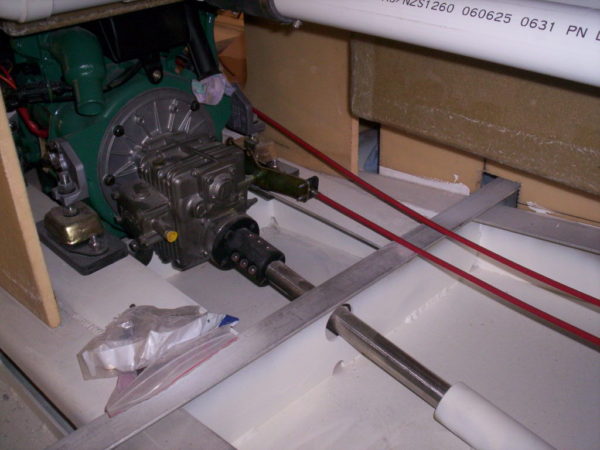 The completed shaft is used for aligning the engine. Note the electrical insulation underneath the engine mounts. Very simple, basic attention to such details means that the alloy hull is not connected to any other immersed metals or the batteries ground. Morse cables and fuel connections are the other points where grounding can easily occur.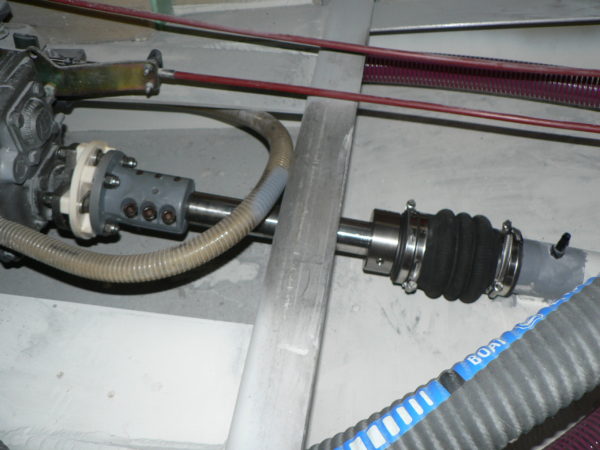 The shaft seal was later installed. A flexible shaft coupling as shown is a very bad idea with a shaft that is unsupported at the seal. It was later replaced with a solid aluminium spacer. Preserving electrical separation between shaft and engine is a good move if possible.
Rudder Stock Head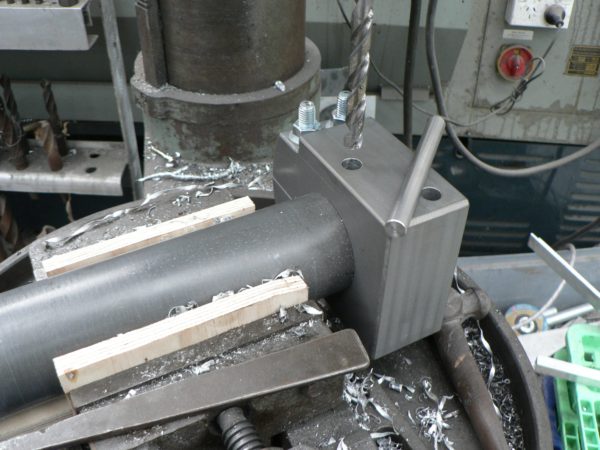 The rudder stock head was turned and milled out of a solid block of aluminium before hard-anodising. Once the rudder blade was complete, the head piece was positioned on the stock, aligned, clamped into place and the lot drilled through for a dowel pin.
Electrical Construction
Electrical construction work started from the engine… starter, ground and alternator cables.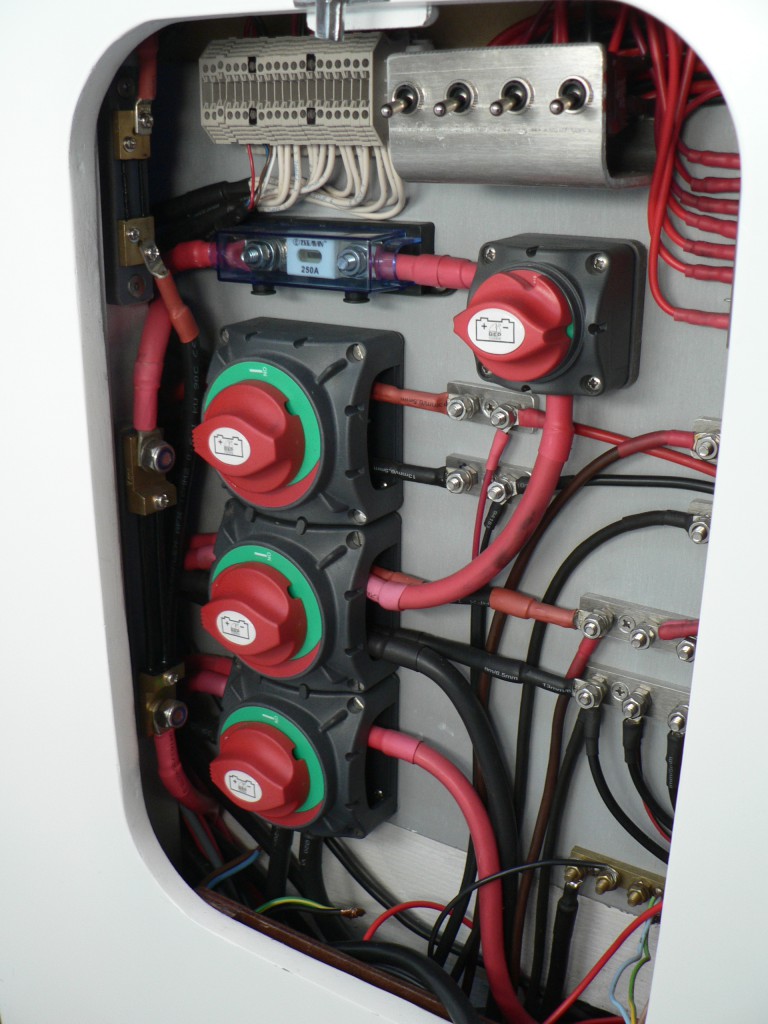 The main DC distribution panel deals with the battery banks, inverter feed and charging systems. Two-pole battery switches were used for all three separate battery systems.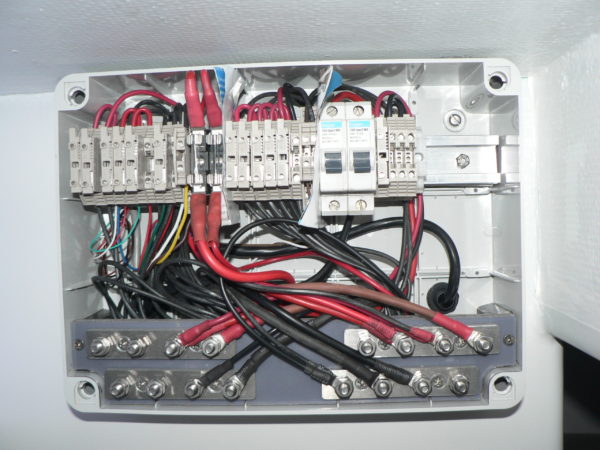 Wiring gradually spread out. Three simple distribution nodes were created. The use of LED lighting throughout meant low currents and small cables. No nonsensical DC bus and control system was ever considered: the technology used here will still be fully maintainable in 20 years without complete replacement.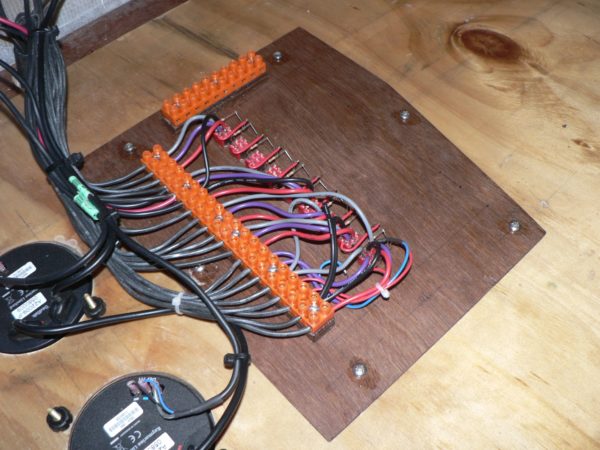 Keeping electrical work tidy does pay off. Most on-board circuits are too simple to warrant producing fully detailed electrical design drawings before tackling the work; single line diagrams are more than adequate to assess materials requirements. However, documenting all junction boxes and terminal blocks and recording all cables, core numbers and colours during construction is invaluable.